Partners
We partner with the best in the business to build a solution that's right for you!
Quivers - Order Fulfillment

Quivers helps brands collaborate with retailers to reduce out-of-stocks, power in-store pickup, reduce shipping time and cost, and optimize order fulfillment to create amazing buying experiences.
Znode - B2B ecommerce platform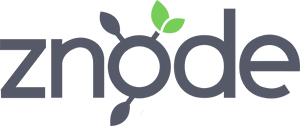 Znode is an enterprise, B2B ecommerce platform developed to enable sustainable growth through a rich set of all-in-one features to easily manage content, site search, product information and multi-store functionality. The platform is completely headless with over 600 APIs allowing for greater extensibility, easier integrations and consistent functional updates.
Signifyd - Fraud Protection

Signifyd, the world's largest provider of guaranteed fraud protection, enables online retailers to provide a friction-free buying experience for their customers. Signifyd leverages big data, machine learning and expert manual review to provide a 100 percent financial guarantee against fraud on approved orders that turn out to be fraudulent. This effectively shifts the liability for fraud away from ecommerce merchants, allowing them to increase sales and open new markets while reducing risk.